Since making the courageous decision to get the lower half of his body amputated, a teenager who was involved in a horrifying forklift accident survived.
As it plunged 50ft to the ground, Loren Schauers, 19, was driving a forklift across a bridge, pinning him under the four-ton machine.
The whole time, he was awake, seeing his right arm crushed and his body's lower half trapped under the car.
In order to save him, the worker wanted to undergo a hemicorperectomy – meaning anything below his waist was removed.
The shocking news was given to his girlfriend, Sabia, now 21, that he would not survive, and he said goodbye to him six times, having been told he would not live another day.
However, he pulled through and the couple, who had been together for 18 months before the accident occurred, said the whole thing brought them closer together and earlier this year they got engaged.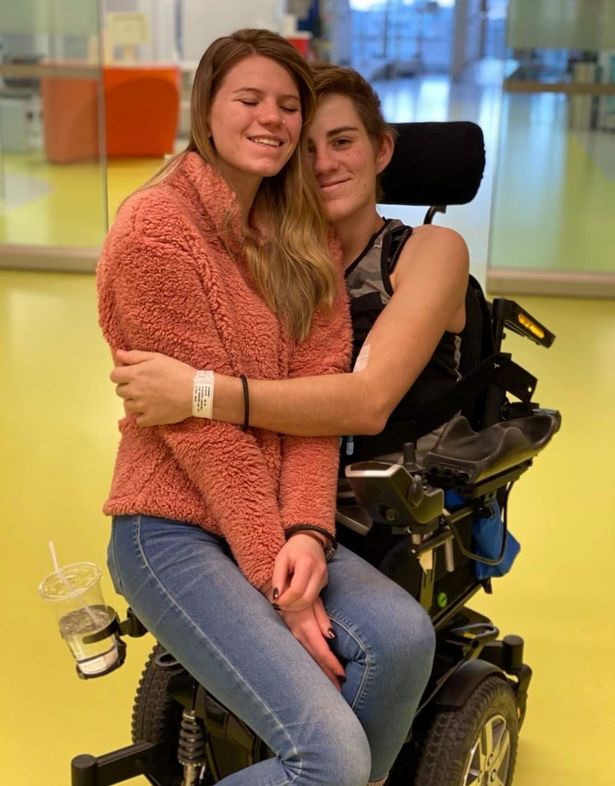 Loren,
from
Great
Falls,
Montana,
said "It wasn't a hard choice to have half of my body amputated – it was basically a choice of living or dying.
"With Sabia assuring to stay by my side no matter what and all my immediate family being around me, it really wasn't a hard choice for me!"
Initially, the surgeons believed they were able to save his lower limbs, conducting surgery that left his right hip, genitalia, and left leg. But they knew he had crushed his pelvis too much. They were still trying to save his sperm, so that in the future he might have children, but it wasn't viable.
Sabia said: "There were many heartfelt, teary, sad conversations within the span of the first month of him being in hospital.
"The first time we said goodbye was before his surgery but he still had his intubator in so he was writing to us as he couldn't talk.
"The night before his surgery, he wrote 'I love you' on a piece of paper as it could have been our last night together. I still have that piece of paper today.
"The doctors would say he was going to die, we'd have a goodbye conversation and then he wouldn't die.
"It sucked, to put it blatantly, we hated it. His health was teasing us, like 'haha we're fine now but going to die soon so you'll all be sad', but then he lived."