In most cases in nature, a papa lion does not see its offspring as something worth 'cheering' for. However, this adorable video filmed at a zoo is definitely something that will melt your heart.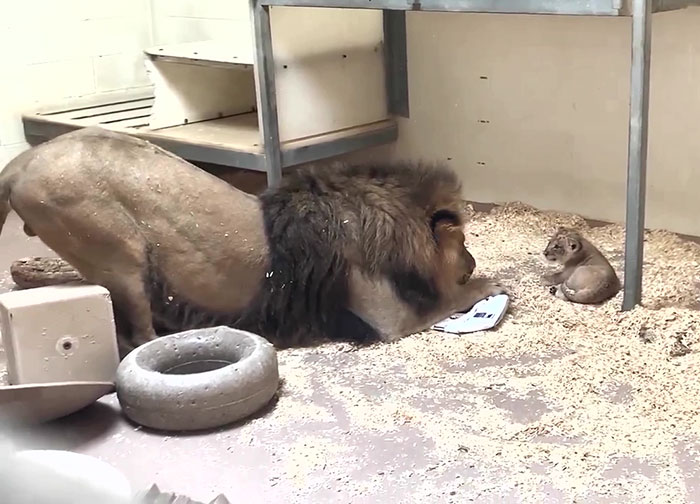 Having spent most of his young life with his moma, this 12lb cub was finally introduced to his dad by the staff at the Zoo, and the moment of their first sight went viral around the world.
The video shows the proud dad trying to make himself smaller not to scare the little cub, and he was also seen crouching down to meet and greet his 2-year-old son.
According to the officials at the Zoo, the adorable lion will soon be ready to make his first public appearance.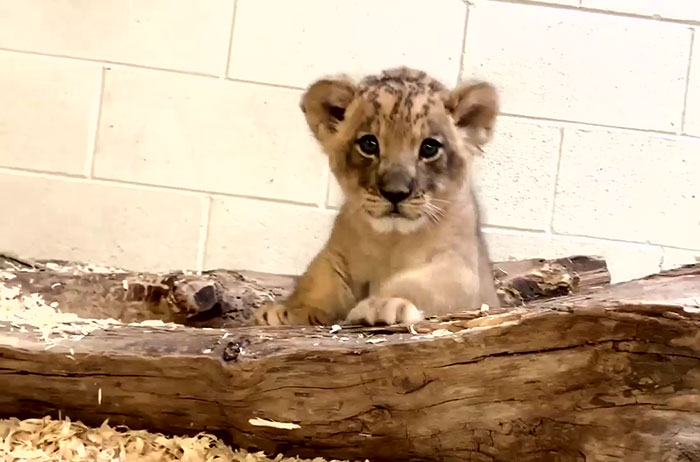 The director of communications at the Zoo, Jake Kubié told Bored Panda "he's all the things you might expect of a lion cub: playful, curious and energetic," he then continued, "he's spent the last couple months bonding with his mom, dad and half-sister behind the scenes at Predator Ridge at Denver Zoo, and will soon make his big public debut in one of the outdoor habitats."
The Zoo is seeking for suggestions from the public as the little lion is yet to be named. Currently, the choices are Tatu and Meru. Also, the Zoo is prompting everyone to vote and to donate $1 for the three finalists.
New dad much? Get a look at Tatu climbing around with dad, Tobias. Friendly reminder, voting for Tatu's name ended 10/1, and as was the case when voting was open, we are not accepting comments as votes.

Posted by Denver Zoo on Monday, September 16, 2019
SHARE THIS STORY ON FACEBOOK