A young man from Cameroon is trying to reduce the number of plastic bottles in the environment by building an EcoBoars with it. 
During a storm that engulfed his town, he managed to collect a ton of empty plastic bottles and got inspired to do something with it and build the EcoBoats.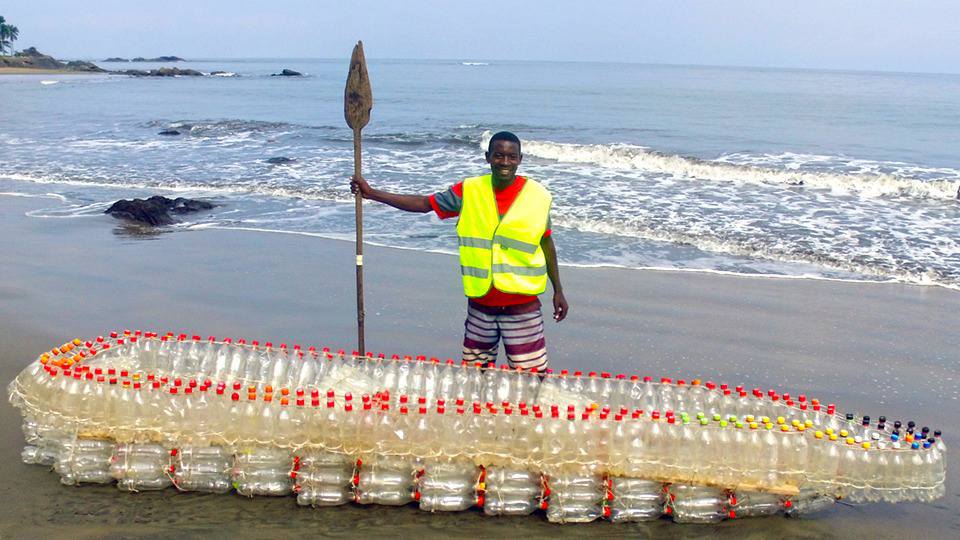 Once he completed the 'construction,' he waited for another storm to test his invention. 
To the surprise of the local fishermen who watched him from the shore, Ebone's boat worked flawlessly.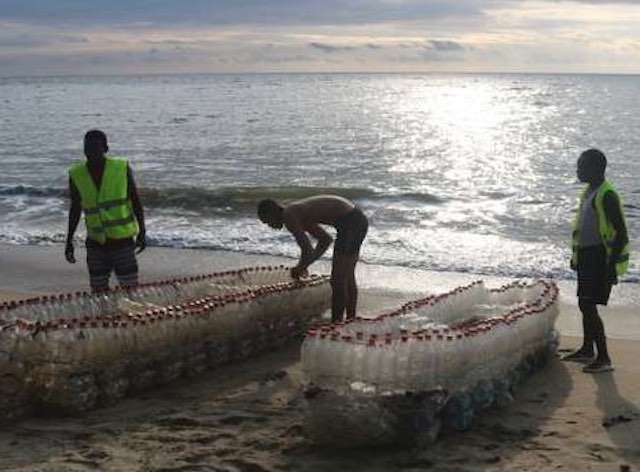 Inspired by his success, Ebone decided to launch a nonprofit Madiba & Nature: a charity committed to collecting plastic waste from nearby villages and repurposing it into boats for ecotourism and fisherman.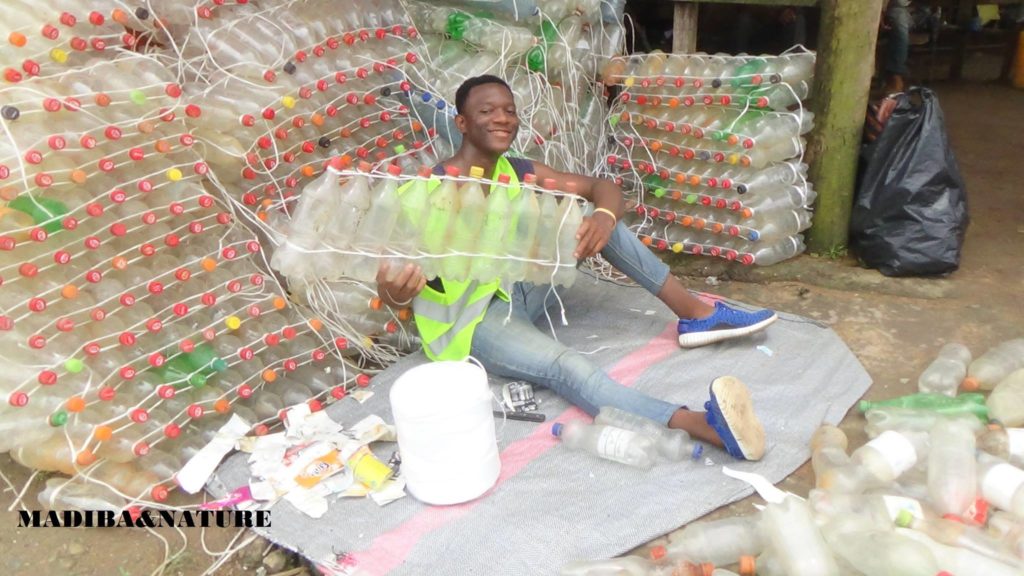 Due to overwhelmingly positive feedback from the local people, the Cameroonian organization introduced the nation's first-ever EcoBin for collecting, sorting, and recycling waste materials.
On their Facebook page,  Madiba & Nature wrote "The EcoBin makes it easier to collect plastic bottles in a smart way and avoid polluting rivers and the ocean in Kribi and Douala! From plastic waste to EcoBoat and EcoBin, the revolution is on the way."
Well done!
SHARE THIS ARTICLE ON FACEBOOK