The education system has been trying for years to find a way to teach the students about what's right and wrong, while not negatively affecting their self-esteem.
However, there are doubts among senior officials in the educational system about the effectiveness of detention and the impact on the normal development of the students.
Nowadays, with the help of meditation, an ancient practice of the Hindus, the old-fashioned method of detention has been replaced, and the new way of practicing meditation was introduced in 2016 at the Robert W. Coleman School in Baltimore.
Thanks to the help and support of the Holistic Life Foundation, meditation has had a positive influence on the mental thoughts of the students, especially those experiencing stress and anxiety.
This novelty in the educational process has been slammed by critics, mainly psychologists, and professors, questioning the effectiveness of this approach, replacing the traditional method of detention that has been used so far.
However, the time has shown that meditation is indeed a successful approach, since most the students reacted positively to it.
The students explained how the technique of deep breathing helped them remain calm and reasonable in some of the family quarrels with their parents, but more importantly, many of the students reported that this technique helped them stay focused and concentrated on the questions when they did a school test, and thus got better results.
Here are some pictures that visually represent the practice of meditation: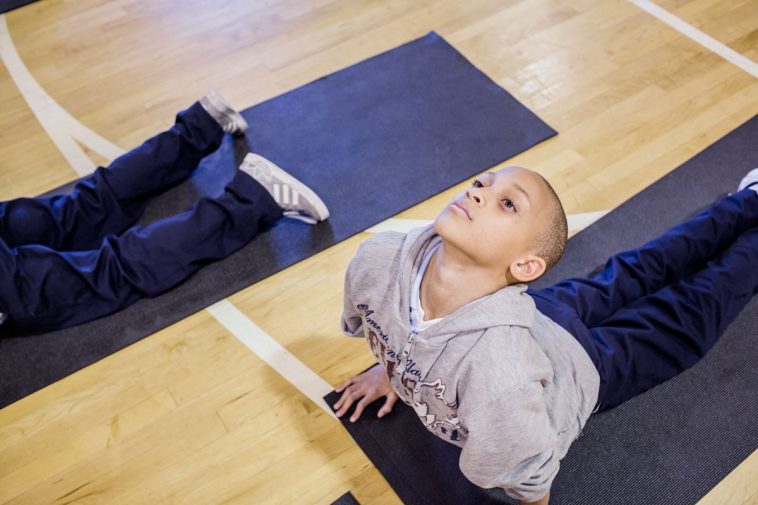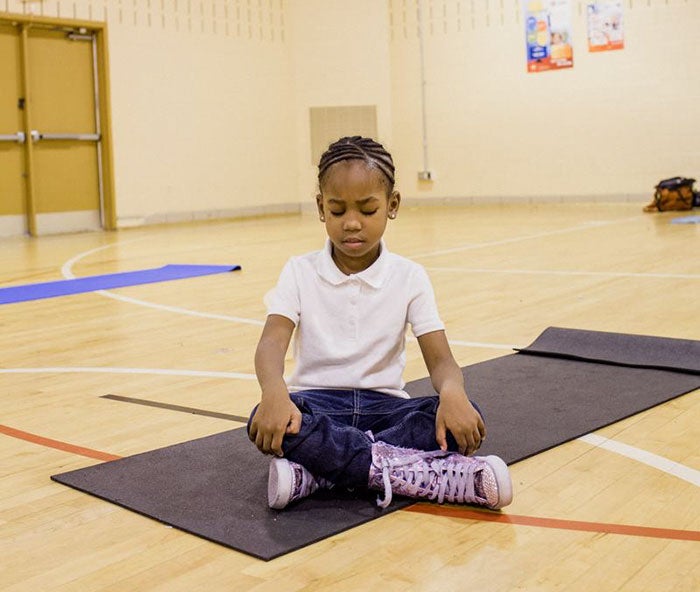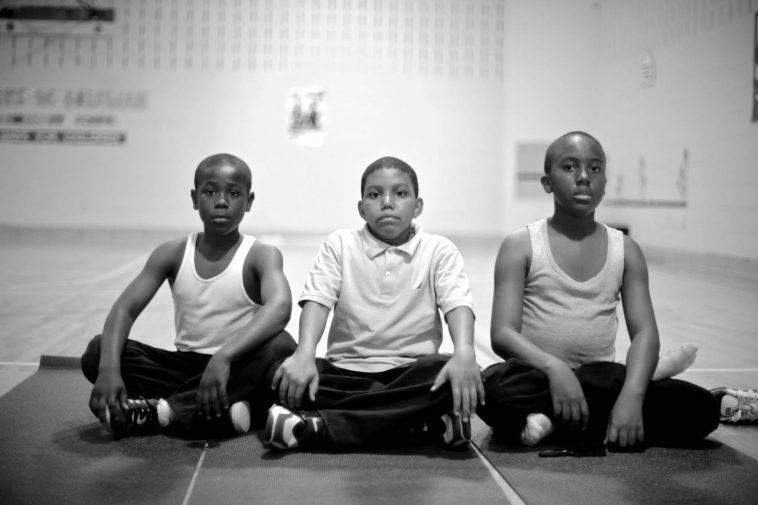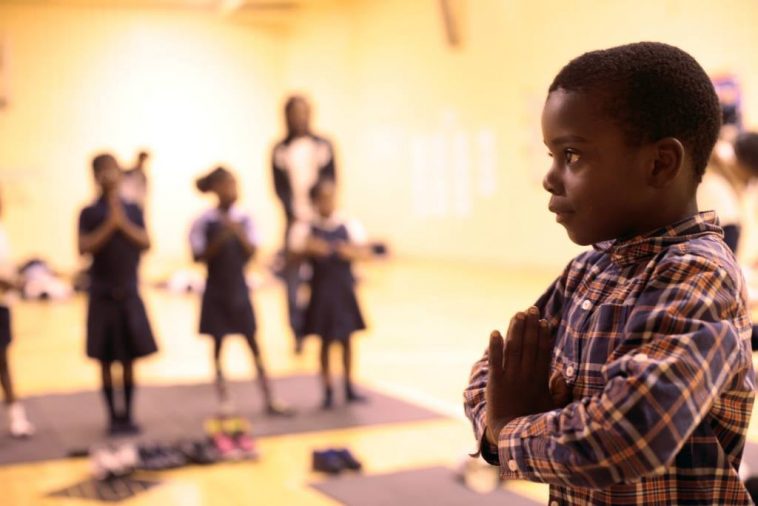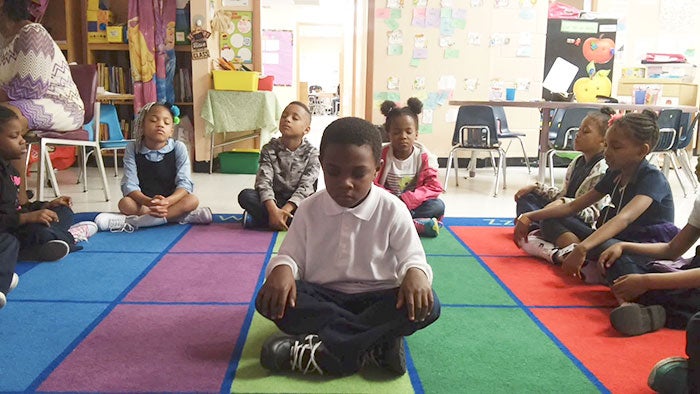 By using this approach, children are sufficiently self-aware of their mistakes, and work on how to improve, thus changing their everyday life for better.