During a recent Ellen Show, 21 Savage announced that he would be expanding his "Bank Account Campaign" charity,  a campaign that would help educate people financial literacy.
However, he is not the only influential figure with hopes that people learn to manage their money better. Recently it's been revealed that Nas and Will Smith have thrown their support for a similar cause.
The two longtime friends have reportedly invested in a startup company Step to create a banking app.
According to TechCrunch, Nas and Smith are some of the few investors who contributed over $22 million to the program.
"Schools don't teach kids about money," CJ MacDonald, the CEO, and co-founder said in an interview for TechCrunch. "We want to be their first bank accounts with spending cards, but we also want to teach financial literacy and responsibility. Banks don't tailor to this, and we want to be a solution teaching the next generation of adults to be more responsible with money in the cashless era. It was easy with cash to go to the mall, but now everyone is using their phone for Uber and more."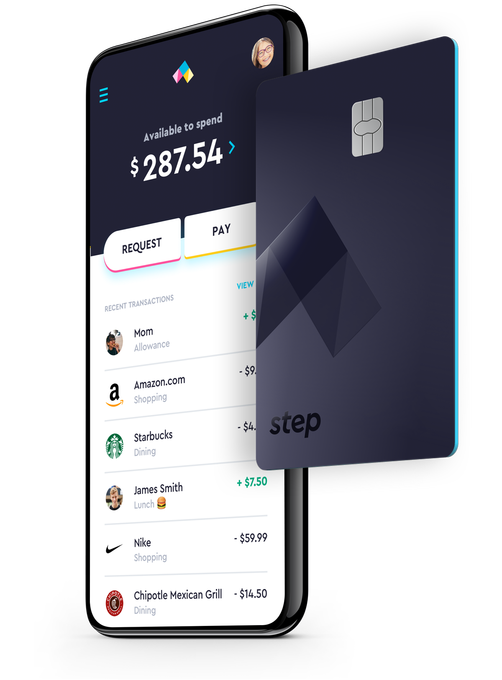 The app, which will initially only be available in the US, will feature no-fee banking for young people in hope to teach teens how to manage their money.
In a statement Mr. Sherri Haymond, EVP Digital Partnerships, North America for Mastercard said, "Today's young people are digitally savvy, having grown up with technology as a mainstay in their day-to-day lives. As a result, we also need to ensure that they become familiar with the unique aspects of digital payments including providing education about the various finance and payment products available,"
"Step has taken a thoughtful approach to develop an offering for teens and families that provides that first step in educating and acclimating today's youth to help them gain confidence and awareness around their finances."
Let's hope that the new technology gives some basics in finance for the new generations because as it is, algebra isn't helping much.