Recently photographs have been published online that says: "If you need one, please take one. If you want to help, please hang one up."
Signs along the bridge prompt anyone who is feeling cold to help him/her self with a free coat. 
People of all shapes and sizes have joined the initiative to help the homeless during long and cold winter months.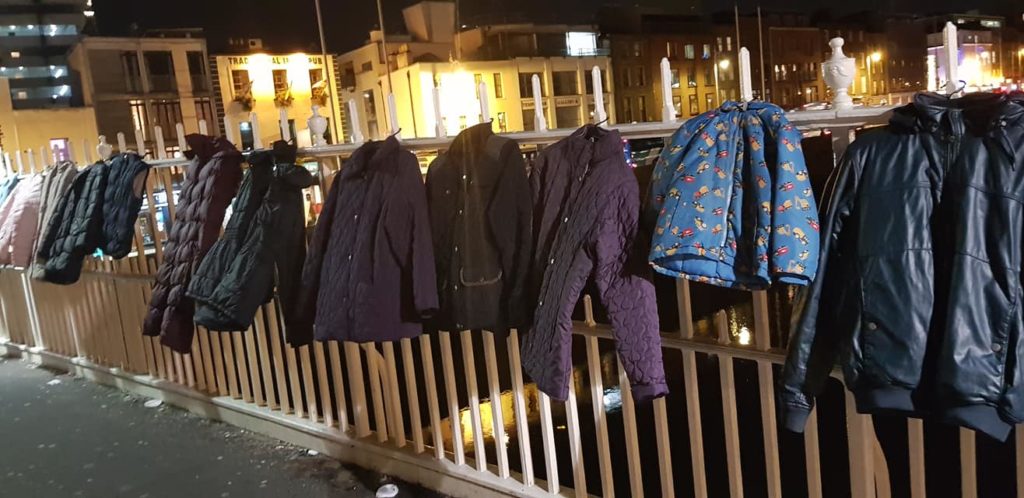 Their aim is to place warm clothes in suitable dry places and locations where homeless people in need frequently walk by.
The organizes of the Wark For Winter campaign, Patrick Fryers, says that he hopes his initiative will spread to other locations around the country.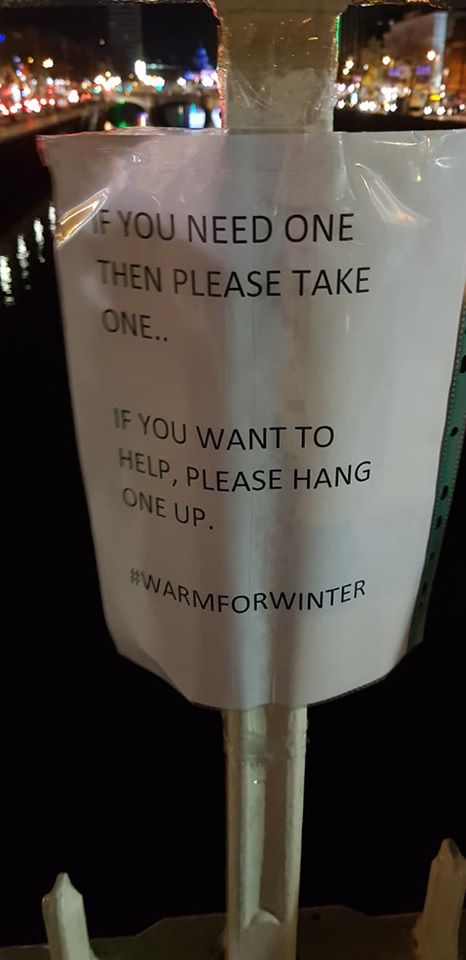 "Even if it's only one coat, bring it to anywhere you think someone might need it and hang it up," he said.
"Imagine everyone else doing the same thing, it's not a big task," he continued.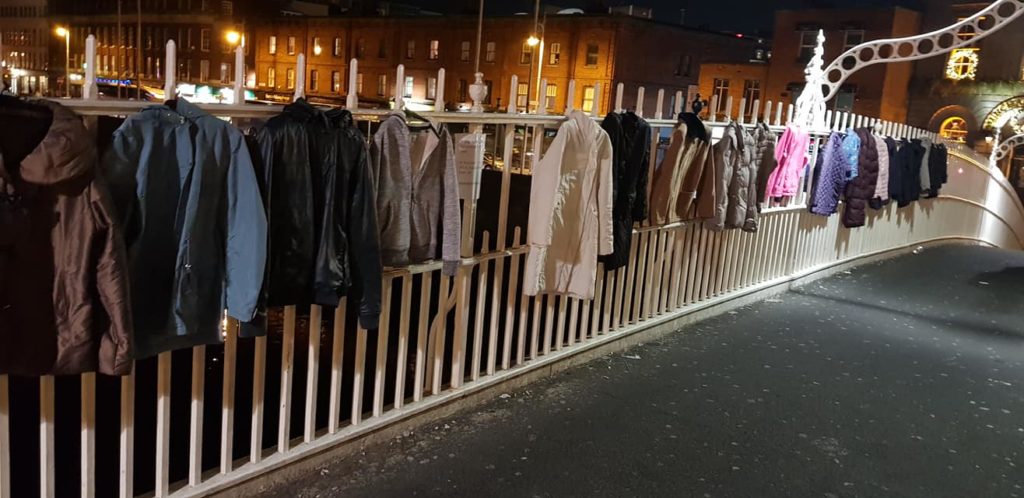 Patrick added that he chose not to cover the jackets in plastic – to prevent them from getting wet in the event of rain – over fears it could blow into the nearby river.
To learn more about the initiative, click here.