We have all heard the wisdom of knowledge from our parents and grandparents. Many of those tips even though old, still work to this days.
Recently The New York Public Library found images in Galleher cigarette boxes from early 90s.
Each of those boxes contained a card advising on how to solve an everyday problems we all face regularly….. and here are they:
1. How To Boil Potatoes

2. How To Separate Glass Tumblers

3. Treating Sprains

4.  In The Wind, This Is How To Light A Match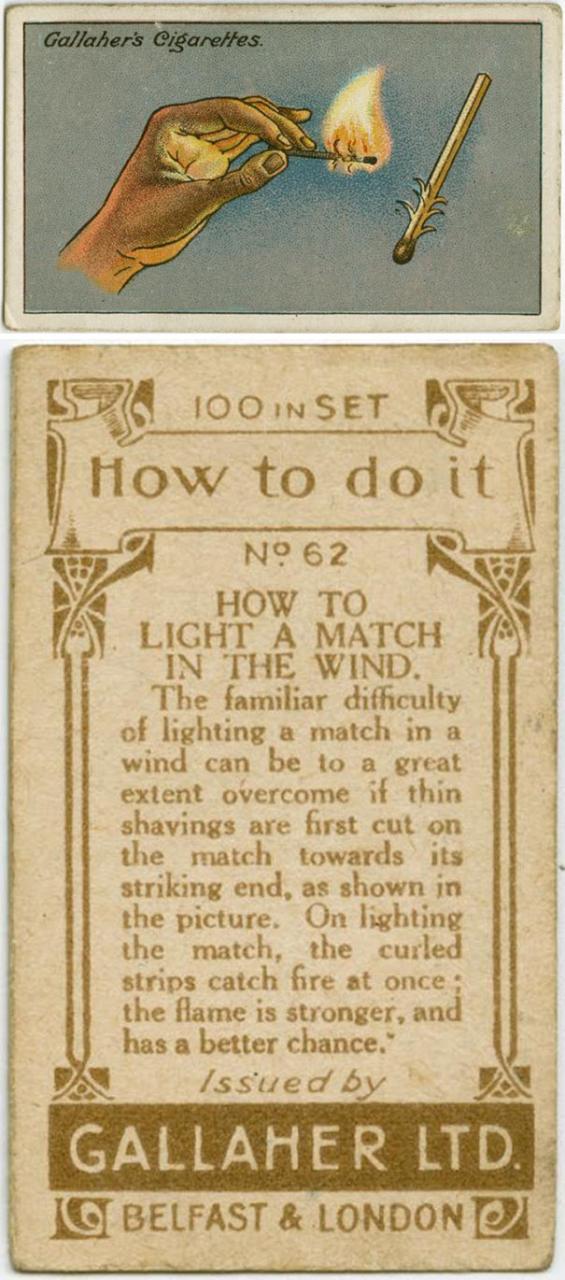 5. Safely Picking Up Broken Glass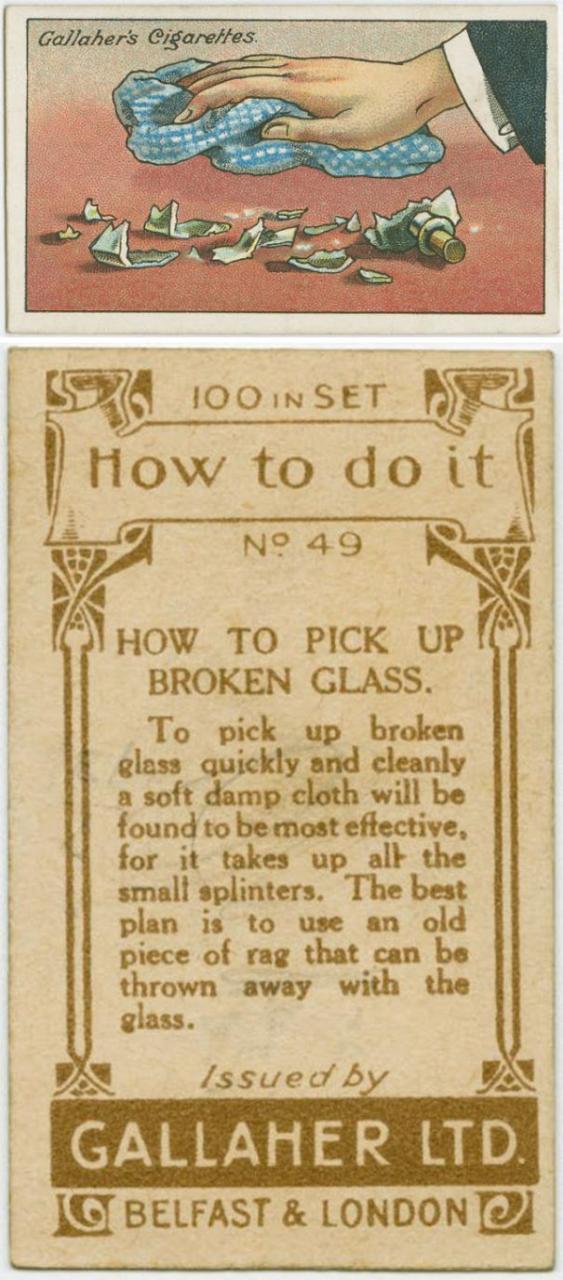 6. How To Remove A Tight Ring

7. How To Clean Real Lace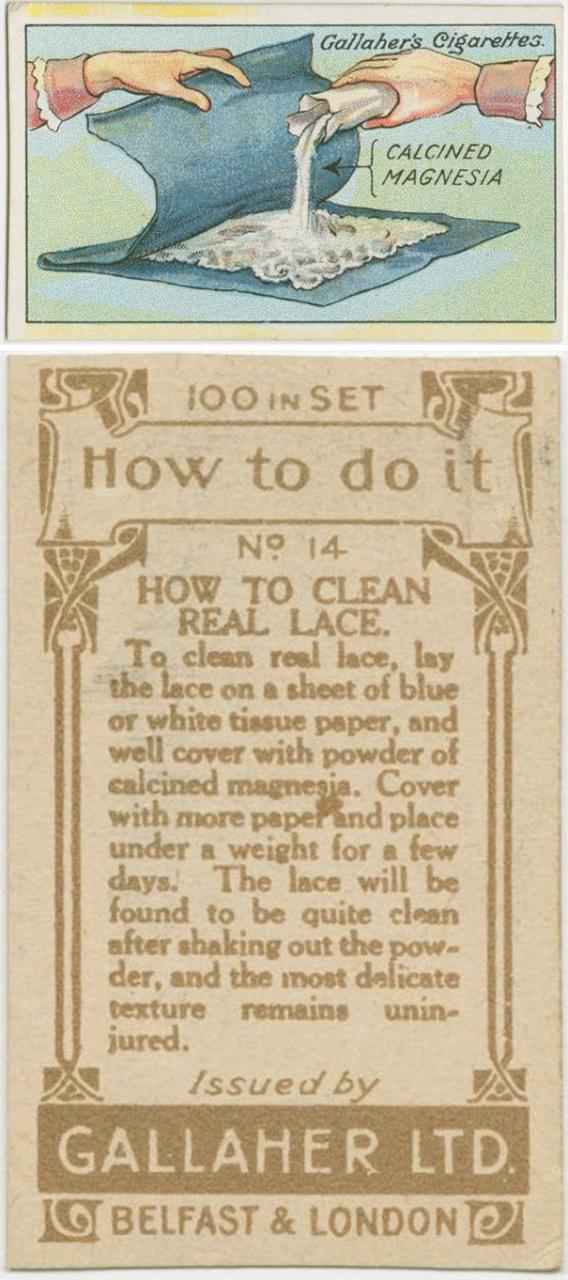 8. How To Make A Simple Gate Latch
9. Trick To Cool Wine Without Ice

10. How To Kill A Tree Stump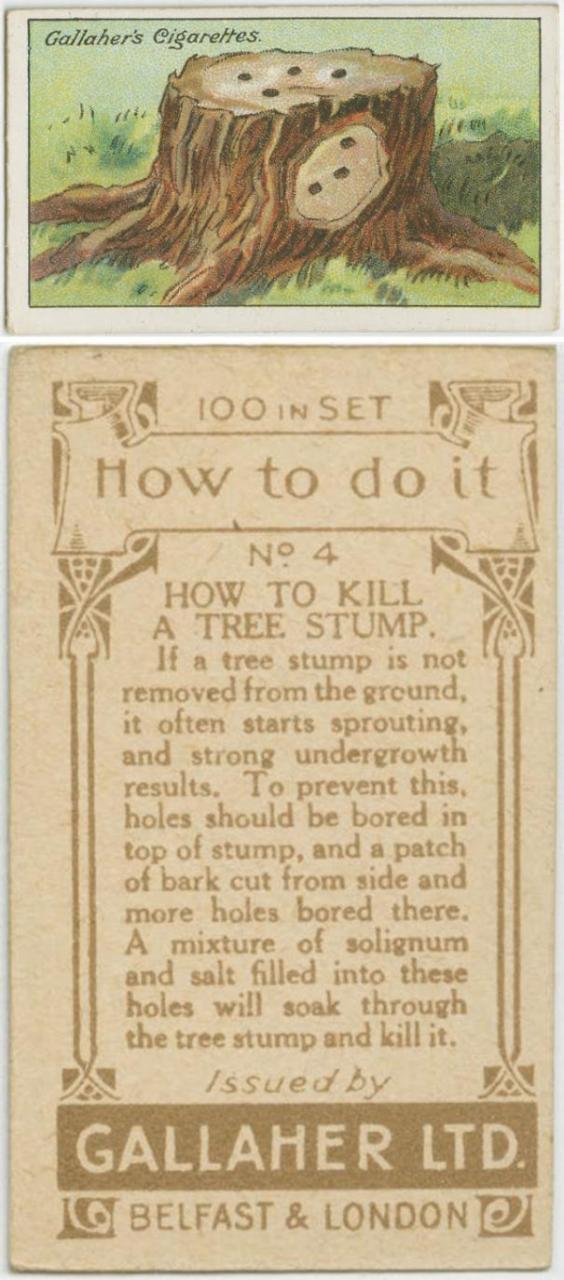 11. How To Bandage A Foot

12. How To Extract A Splinter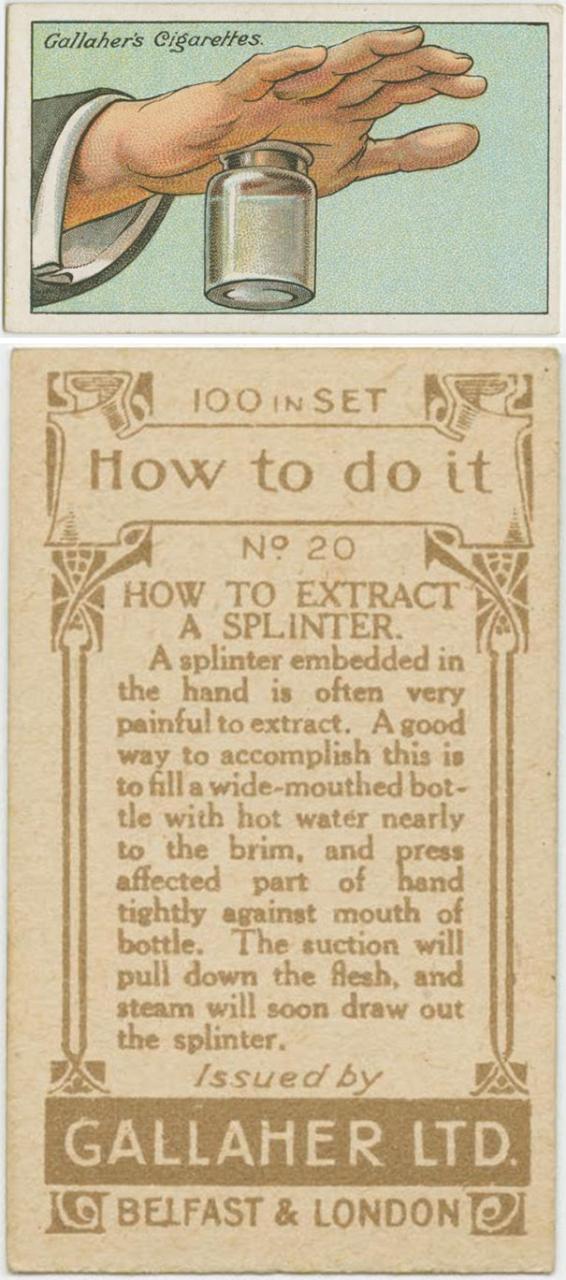 13. How To Revive Cut Flowers

14. How To Judge The Weather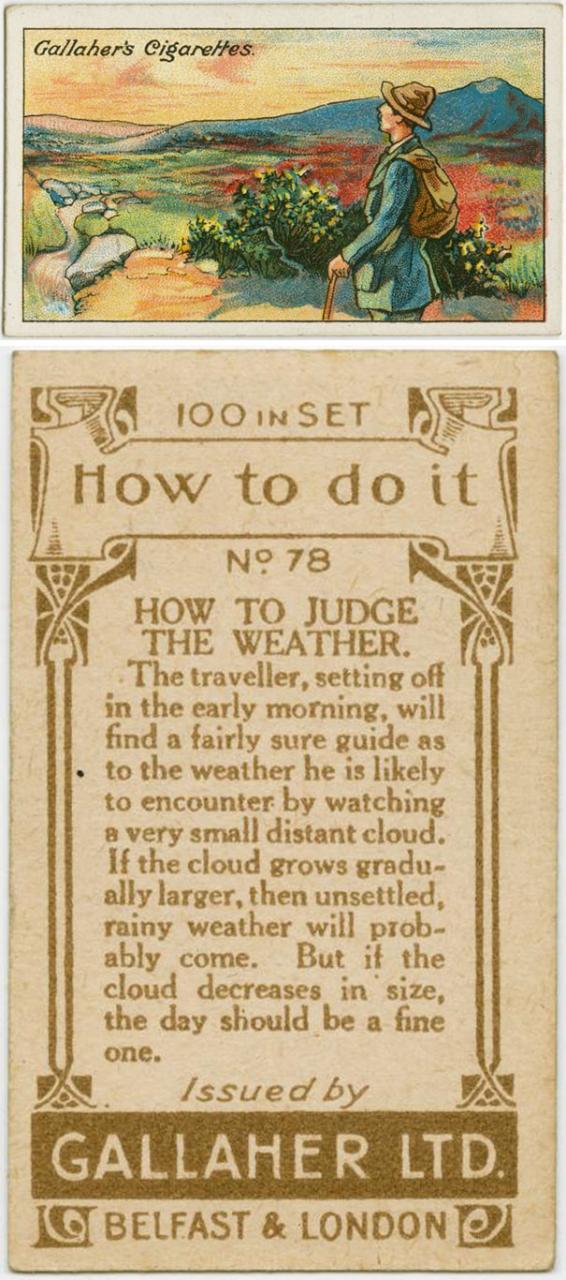 Click here to see even more of these curious yet clever cards!
Please SHARE this article on Facebook!