Have you ever found trying to explain your self, without any luck getting the point across?
Well, you are not alone.
But then, if you ask your self, do I really continue to attempt to do so, or do I just let it go, as is.
As the quote says:
"You stop explaining your self when you realize people only understand from their level of perception," – Jim Carrey.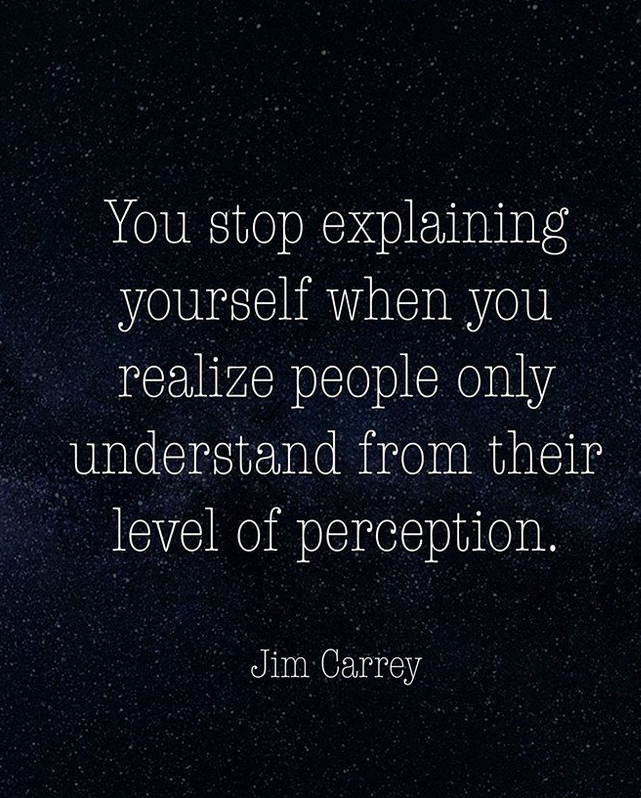 Avoid explaining your self, because sometimes it's pointless, no matter how much you are trying, you always end up getting misunderstood.
Have you been in situations such as this?
Please comment and SHARE on Facebook!