Being left on their own, after an unfortunate lawnmower accident, these baby hedgehogs were unable to eat and were constantly 'crying' for their mother.  
Good Samaritan took the little hoglets to the Sadgorod Zoo, hoping to increase their chance of survival.
There, deputy director Alyona Asnovina, saw the little babies, and she had a brilliant idea.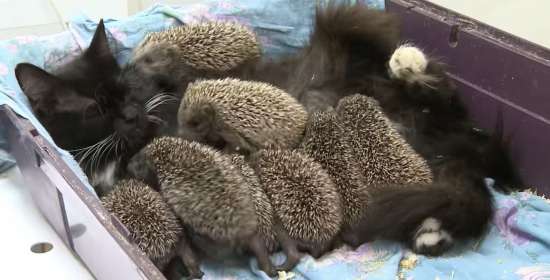 "I saw our cat Musya in the yard. I quickly grabbed her and put her by the baby hedgehogs," she said.
"Literally, after a couple of seconds, they approached the cat, they understood at once what to do, having felt her warmth and the smell of milk."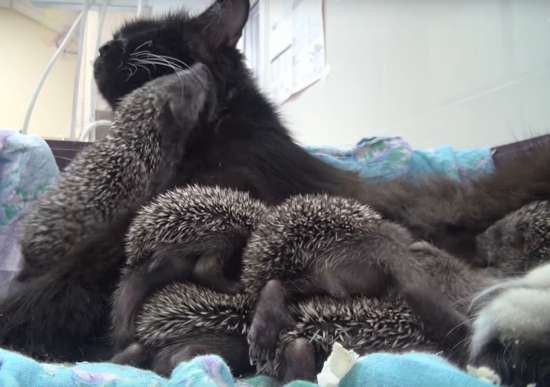 "Surprisingly, the cat also understood instantly what was expected of her. She lay down and fortunately, the hedgehogs began to nurse," said Asnovina.
Check out the video below:
It always amazes us how the nurturing animals are so willing to mind for babies of other species. Thanks to Musya's help, these adorable little hoglets now have a second chance at life!
If you ejoyed this story, please SHARE it with all your cat-loving friends and family.