Being a cat lover my self, there are certain things that I believe most of you 'cat lover' out there should know!
–Essential Oils Are Toxic to Cats-

Recently a viral post was published on reddit, where a cat owner uknowningly brought an essential oil diffuser to her home.
The results were heartbreakig.
As the picture below shows, her cat was taking to a Vet that lucily managed to save her, but it could have end up much worse…!
Please, for the love of God, do not bring any essential oils if you have pets in your home – IT IS POISON for them!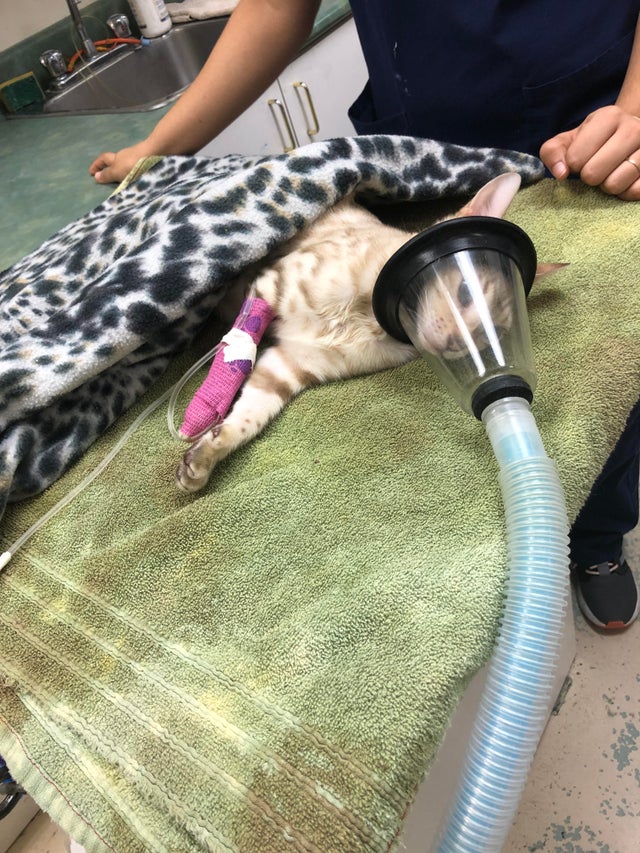 From reddit:
Essential oils are toxic to cats. I didn't know this and got a diffuser for my apartment. This was the result – I came home to my kitten being limp and barely breathing. Big thanks to Terra Nova vet's Dr. chaudry who saved my baby's life. DO NOT USE ESSENTIAL OILS IN YOUR HOME IF YOU HAVE CATS!!!!
Another user wrote:
Can I add another PSA to this one and remind everyone that salt lamps are also highly toxic to your favorite furballs? If your dog or cat can reach a salt lamp, they will probably lick it, enough to injest lethal amounts (they're salt, they taste good).

I'm glad your kitty is recovering. Here's hoping for long and happy lives for you all.

Editing to add: For the record, we have a toddler-cat. Her first move when she encounters anything new is to lick it. She licks *everything*. She licked the salt lamp we used to have (only a few times- that's what prompted us to look into whether it was safe). I'm happy that lots of people have never had problems with their salt lamps and pets, but please don't assume that's always going to stay the case. Please keep an eye on them, even if you're certain they have zero interest in the lamp.
Continue reading the conversation here
Please SHARE this important message with all your cat-loving friends and family.