A man used his craftsmanship skills to build an unbelievably beautiful wooden bathtub.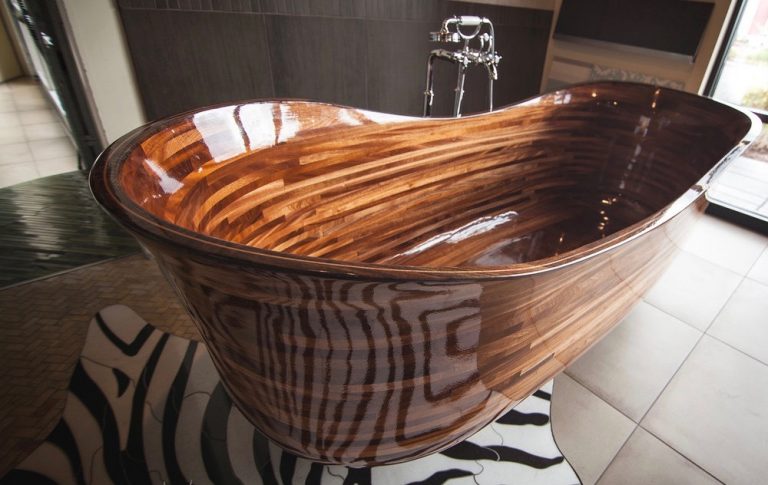 Mr Nathie Katzoof said: "My history is in traditional wooden boats, so we have a background in wood and water mixing together."
Each of his unique creations is handcrafted from exotic and sustainable domestic hardwood and sealed using specialized finish making them smooth, shiny and waterproof.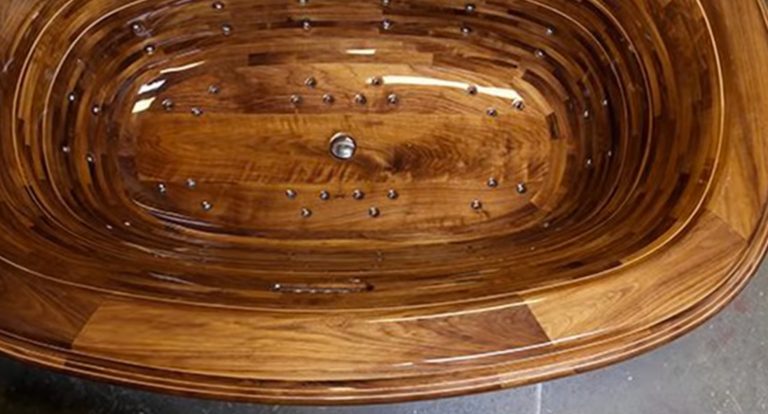 Mr Katz told Iconix Life Magazine: "Why wood? It is not petroleum-based, casted or a refined product that involves massive amounts of energy to create."
"Wood comes from the Earth, and if it is harvested and treated appropriately, it will last to forever."
"We use FSC-certified hardwoods and have done lots of recycling and reclaiming of local trees for much of our work. At the end of the day, beautiful and timeless pieces are the most sustainable, because when they go out of style, they don't end up in a waste pile."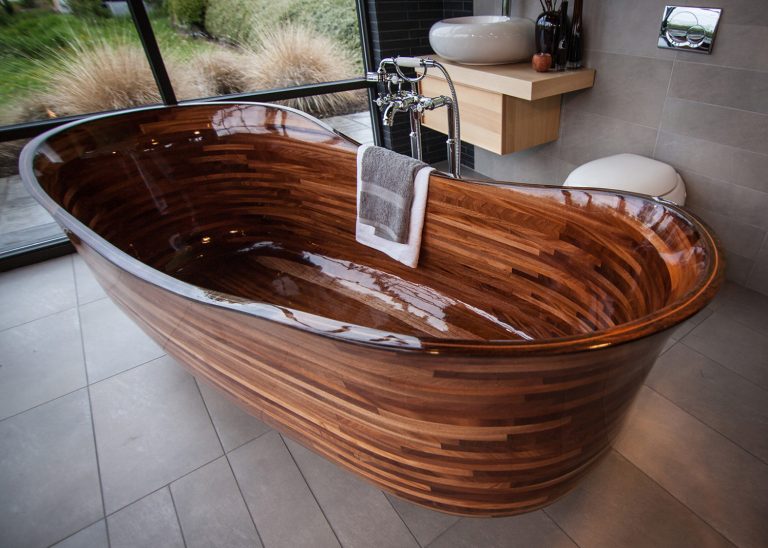 According to his website NKWoodworking.com, his wooden masterpieces are maintenance-free and unaffected by dryness, humidity, or house cleaning products.
Also, the tabs keep the water hot longer due to the fact that wood insulates better than porcelain or metal.
Each of the custom created bats costs around $30,000!
What do you think?