If you are someone who enjoys hiking, backpacking, snowboarding or staying in a remote area, you are constantly exposed to a risk of injury.
God forbid if you do injure your self causing extensive bleeding, band-aids won't be able to stop it.
For such circumstances, a new and useful product has been released on the market known as ZipStich, which gives a fast solution in such cases.
According to its official website:
"Introducing ZipStitch™, the only surgical-quality wound closure device available without a prescription. It is completely non-invasive and easy to use, wherever you may be.
ZipStitch enables you to treat cuts with hospital-grade technology when you can't get to an ER for stitches. Continue your outdoor activities with less interruption and avoid the potential pain, hassle and out-of-pocket costs associated with a trip for stitches."
ZipStich has four zip-ties inbuilt within two extremely adhesive bandages, which get firmly glued on either side of the injury. Next, just pull the zip-ties to shut the wound.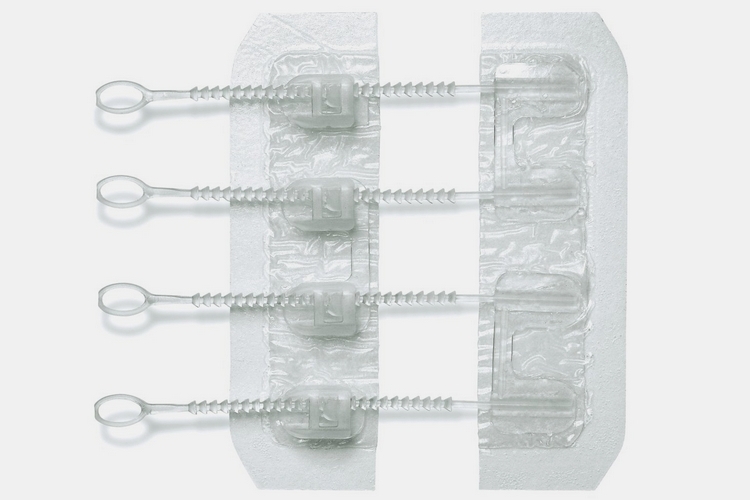 This genius design is fitting for most injuries, even the ones that are not quite proportional.ZipStich claims that it can shield the wound for up to 7 days.
As to 'how to apply it', ZipStich has detailed instructions provided on their website:
"For any wound care treatment, cleaning and drying the area is a critical first step. It helps prevent infection and helps to ensure that the adhesive for the device will hold. Important! Properly clean wound and control bleeding prior to applying!
Very important: As with any adhesive bandage, the area must be dry for adhesive to stick properly.
Remove clear liner.
Center device on wound and press firmly on the skin.
Remove the paper frame.
Hold lock in place and pull strap to tension. Repeat for each strap. Do not over-tighten. If the device is overtightened, remove and replace with another device.
Cut each strap as short as possible by lifting loop and cutting close to lock housing."
It's important to note that this product was invented only to attend a wound in an emergency and in no way should be used as a permanent solution, in case of a serious injury, please visit your medical practitioner. It is also recommended to see your doctor even if you have used it, to avoid any possible infections.
Red Cross suggests, besides the ZipStich you should always carry with you a lot of food, compass, torches, and extra batteries and also add the following items to your list:
Two packets of aspirin (81 mg each)
Two absorbent compress dressings (5 x 9 inches)
Scissors
One instant cold compress
Two triangular bandages
Five antiseptic wipe packets
25 adhesive bandages (assorted sizes)
One adhesive cloth tape (10 yards x 1 inch)
2 hydrocortisone ointment packets (approximately 1 gram each)
Five antibiotic ointment packets (about 1 gram)
1 blanket (space blanket)
One breathing barrier (with one-way valve)
One roller bandage (3 inches wide)
One roller bandage (4 inches wide)
Five sterile gauze pads (3 x 3 inches)
Five sterile gauze pads (4 x 4 inches)
Oral thermometer (non-mercury/nonglass)
2 pair of nonlatex gloves (size: large)
Tweezers
Hit the SHARE button on Facebook to notify your family and friends!
Source: 
www.healthy-holistic-living.com