Sleeping together in the same bed with your young children is an unusually strange and unhealthy habit, say co-sleeping opponents, and in itself is a controversy that often provokes reactions among critics.
But this way of sleeping has a number of supporters around the world who are decisive in the claim that co-sleeping is a completely normal and natural experience that gives children and their parents better sleep, and at the same time strengthens the parent-child relationship.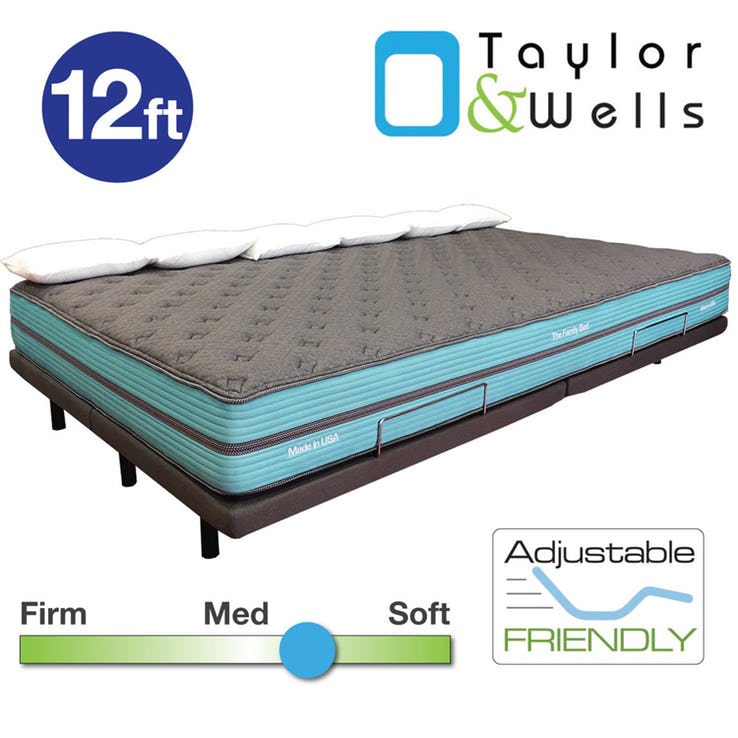 However, even the sleeping bed with the largest dimensions is too small for those large families, especially if there were children who want to play with their parents everywhere and perform any kind of stunts. In such situations, due to an insufficiently large bed, you can wake up restlessly and even have cramps in some parts of your body because you were not comfortable enough.
The ideal size would be that of dimensions that are a combination of two California King mattresses, a 12-foot mattress ideal for co-sleeping, an idea designed by Taylor & Wells – bed designers that explain: "Ideal for the perfect movie night with adjustable friendly options. "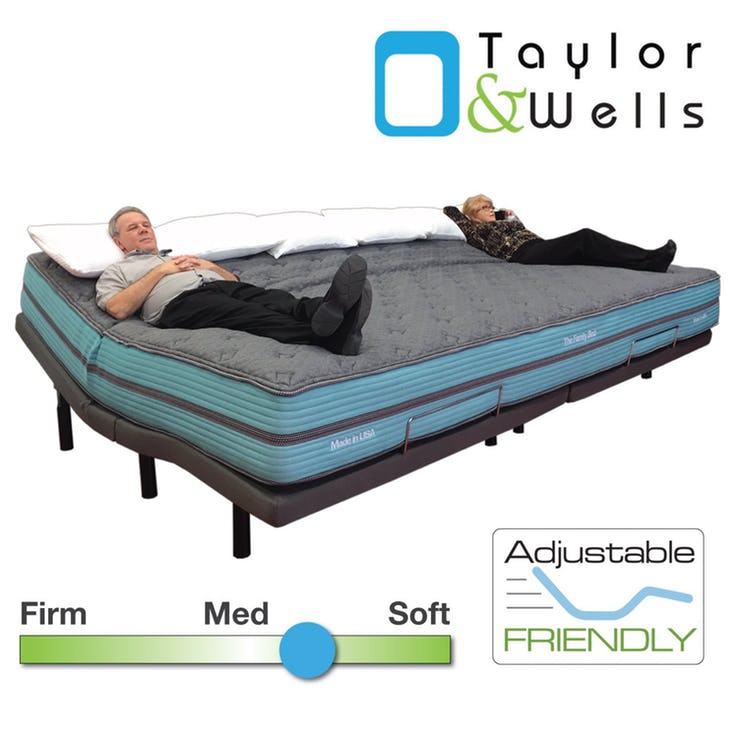 You can easily estimate the size of these beautiful beds after seeing the image of a man and a woman lying on the bed.
It has been invested in the most innovative way of making it, in order to make it comfortable for all family members, and on the company's website you will find a more detailed explanation for "The Family Bed XL": "This amazing mattress uses luxurious materials that provide the perfect sleeping experience. This also includes cooling gels and supportive memory foams, allowing the maximum comfort available."
Regarding the price, you can get the Family Bed Sheet & Comforter set at $400, $90 for each of the two California King Frames, and most importantly $2,300 for this beautiful and functional mattress.
These large family beds so quickly gained a popularity that other existing dimensions are no longer available. Otherwise, some families do not like the size of 12 feet, so the manufacturer made them with an aspect of 10 feet for $2,000, and 9 feet for $1,800.
If you know someone who needs this bed, dont forget to tag them in the comments section, and SHARE this article on Facebook!