If you are one of those struggling with sorting your washing, let me tell you, you are not alone.
Singles and couples often argue when it comes to clean and dirty clothes, especially those worn once, and finally, a company has come up with a solution.
We present you the 'Wore It Once' bag, where you can throw all the clothes that you are lazy to put back, but aren't necessarily dirty to be washed.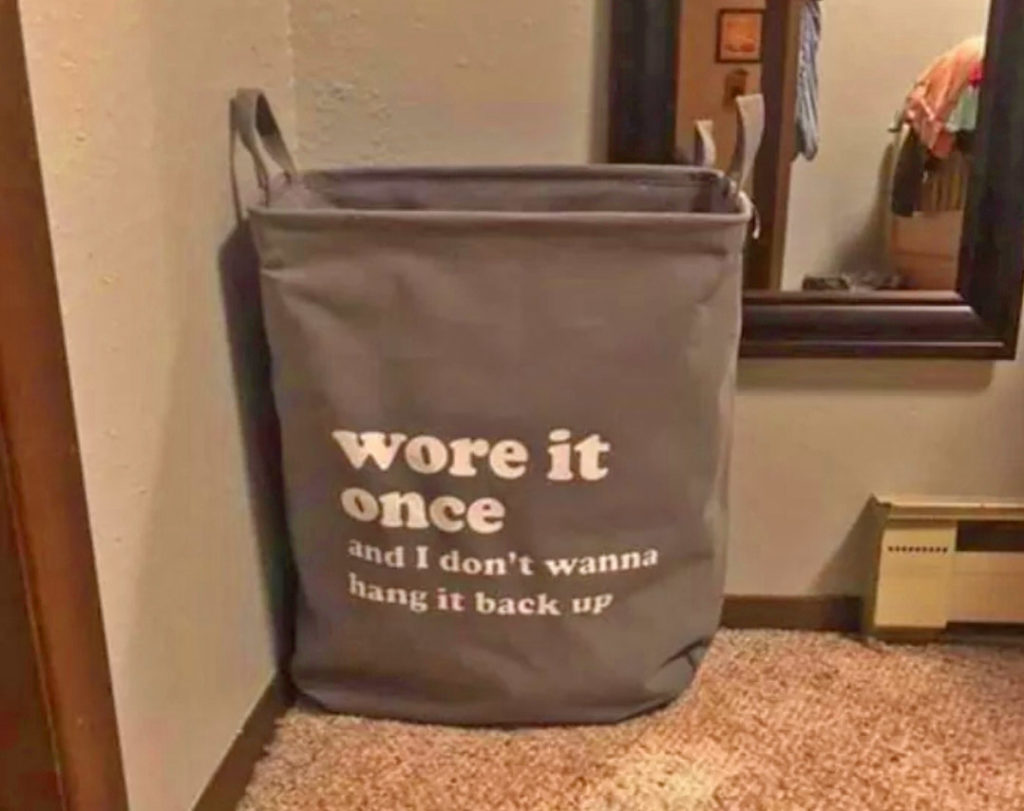 'The Wore It Once' funny laundry bag is made from a quality fabric material, in ivory color, and measures 40cm long x 50cm tall x 40cm wide when fully standing up, is a perfect gift idea for your cheeky mates, or just a great way to organize your laundry day.