A random day on a boar cruise turned extraordinary for a couple after the spotted a group of dolphins playing around near their boat, two of which were bright pink in color.
Bridget Boudreaux told KHOU-TV, "I was like, wow, that's not a regular dolphin, that's a pink dolphin, I about fell off the boat. "
She was able to capture a short video and a few photos of the pink dolphins swimming alongside the boat:
Bridget Boudreaux told CTVNews.ca, "The pictures don't do it justice. It was an awesome experience."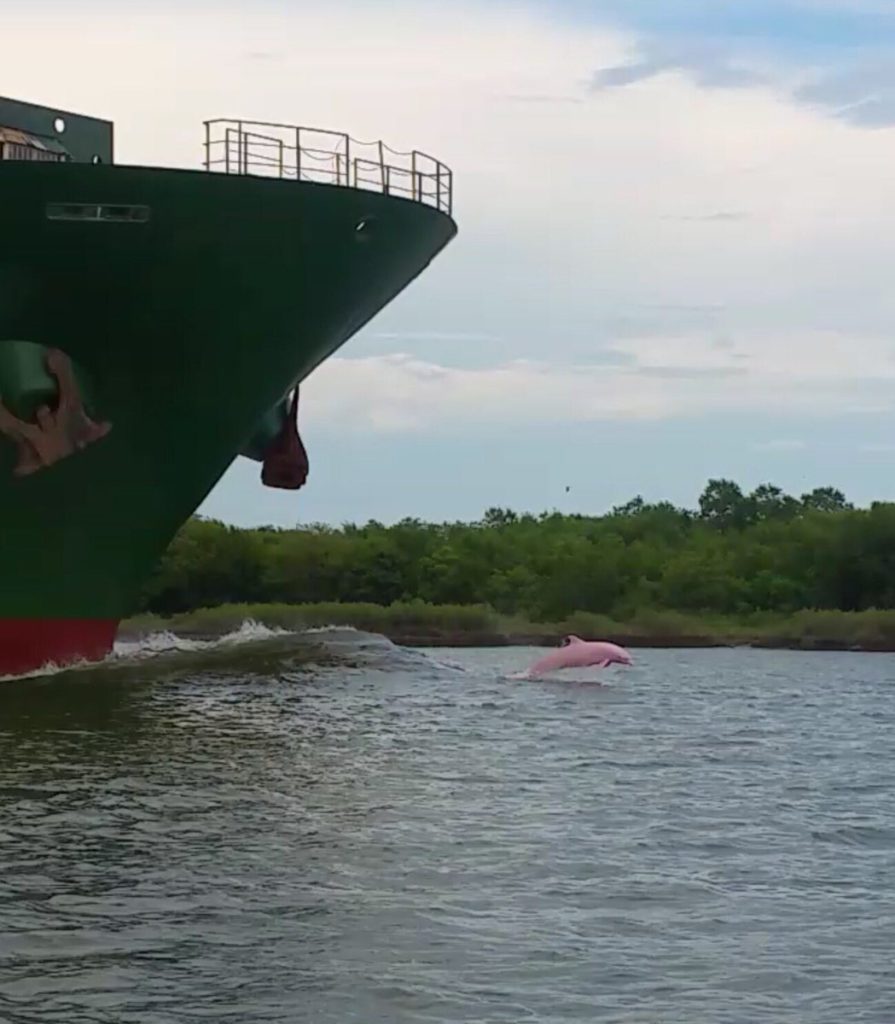 The first photograph of a pink dolphin named Pinky was taken in 2007 by a captain of a charter boat in Lake Charles when Pinky was just a baby.
Since then, many have spotted and photographed the rare specimen every summer, even creating a fan page for her on Facebook: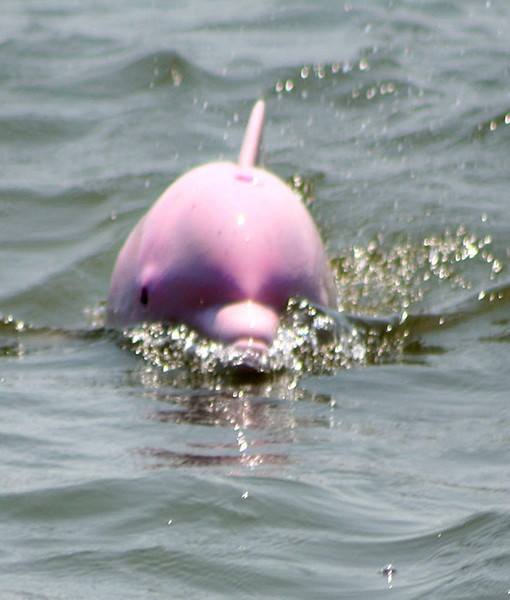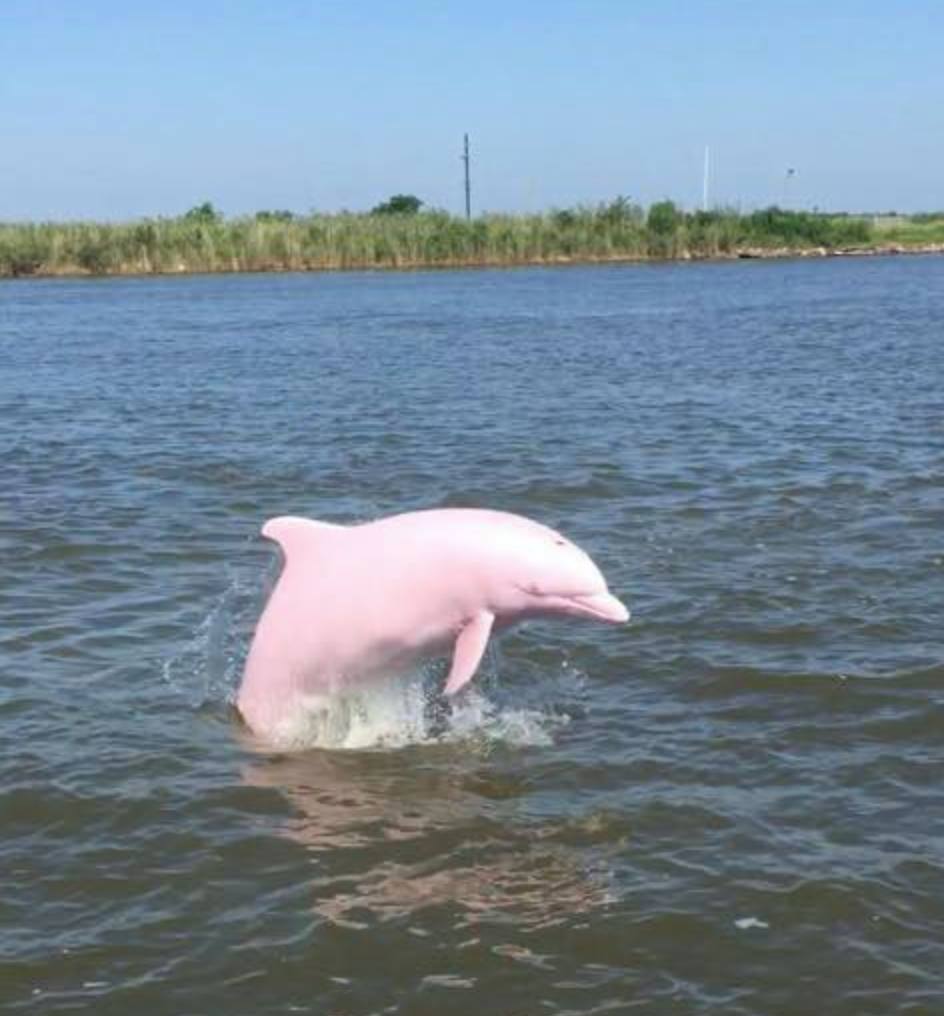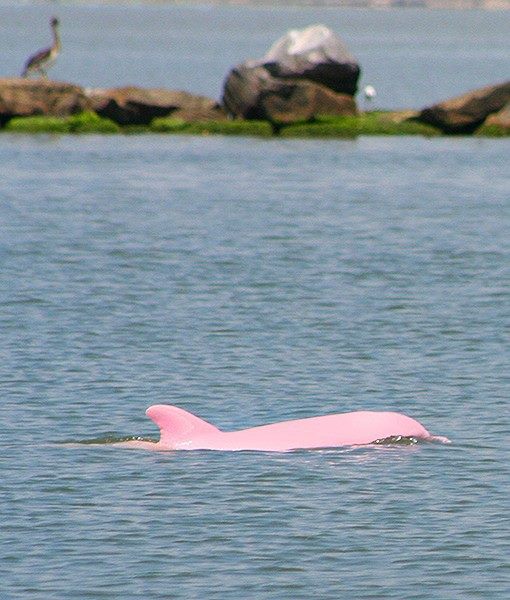 In 2015, Captain Rue took snaps of Pinky in what seems to be a mating behavior and suspected she might be pregnant.
Some believe that this most recent sighting of two pink dolphins is that Pinky has had a baby.
There are around 14 pink bottle-nosed dolphins ever registered on Earth and Pinky was one of them. Her baby, or companion, is the 15th.
Pink bottle-nosed dolphins are considered to be albino and should not be confused with the other two dolphin kinds — the Chinese white dolphin and the Amazon river dolphin. Both of these species are identified as "pink dolphins," but neither are as gorgeously pink as Pinky.