After being deployed for over sixteen years in Qatar, Afghanistan, and Iraq, retired Army Reserve First Sgt. Seth Kastle was happy to be back home with his family, wife Julia, and two beautiful daughters Kennedy and Raegan.
But there was a problem. Kastle suffered a PTSD Disorder (Post-Traumatic Stress Disorder).
In a search for a 'cure,' Kastle started writing a book that he's been wanting to start for a long time, and after only a couple of hours, the first draft of Why Is Dad So Mad? was finished.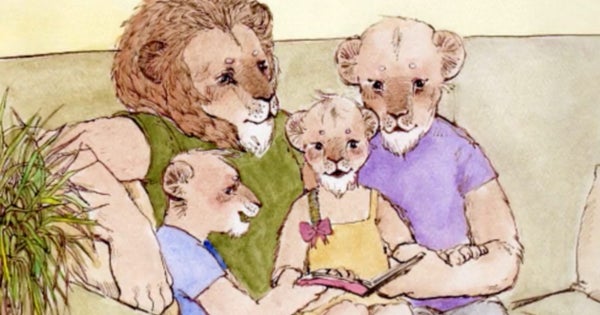 In an interview with Babble, Kastle said, "When I returned home and began the reintegration process, it was difficult, but I didn't understand why."
The book is a story about a pack of lions, modeled after him, in which the main father figure is struggling with 
Post -Traumatic Stress Disorder. Describing it as a raging fire, the book talks about the hardship of living with PTSD.
Kasle started a Kickstarter campain, hoping that his book helps other veterans struggling to cope after their arrival home and dealing with PTSD on a daily basis.
It is estimated that roughly 20 percent of returning veterans have some symptoms of PTSD; however, the correct number still remains a difficult subject of conversation.
"Reading this book to my daughters was a pretty powerful experience," Kastle said. "After I read it to my oldest daughter, she told me she was sorry I had a fire inside my chest.
SHARE THIS POST ON FACEBOOK