Charming young Irish inventor has won an international science award for his project that helps purify and remove microplastics from water.
At a prestigious annual global science competition Fionn Ferreira, from Ballydehob in West Cork has been selected the overall winner of the 2019 Google Science Fair open to students aged 13 to 18.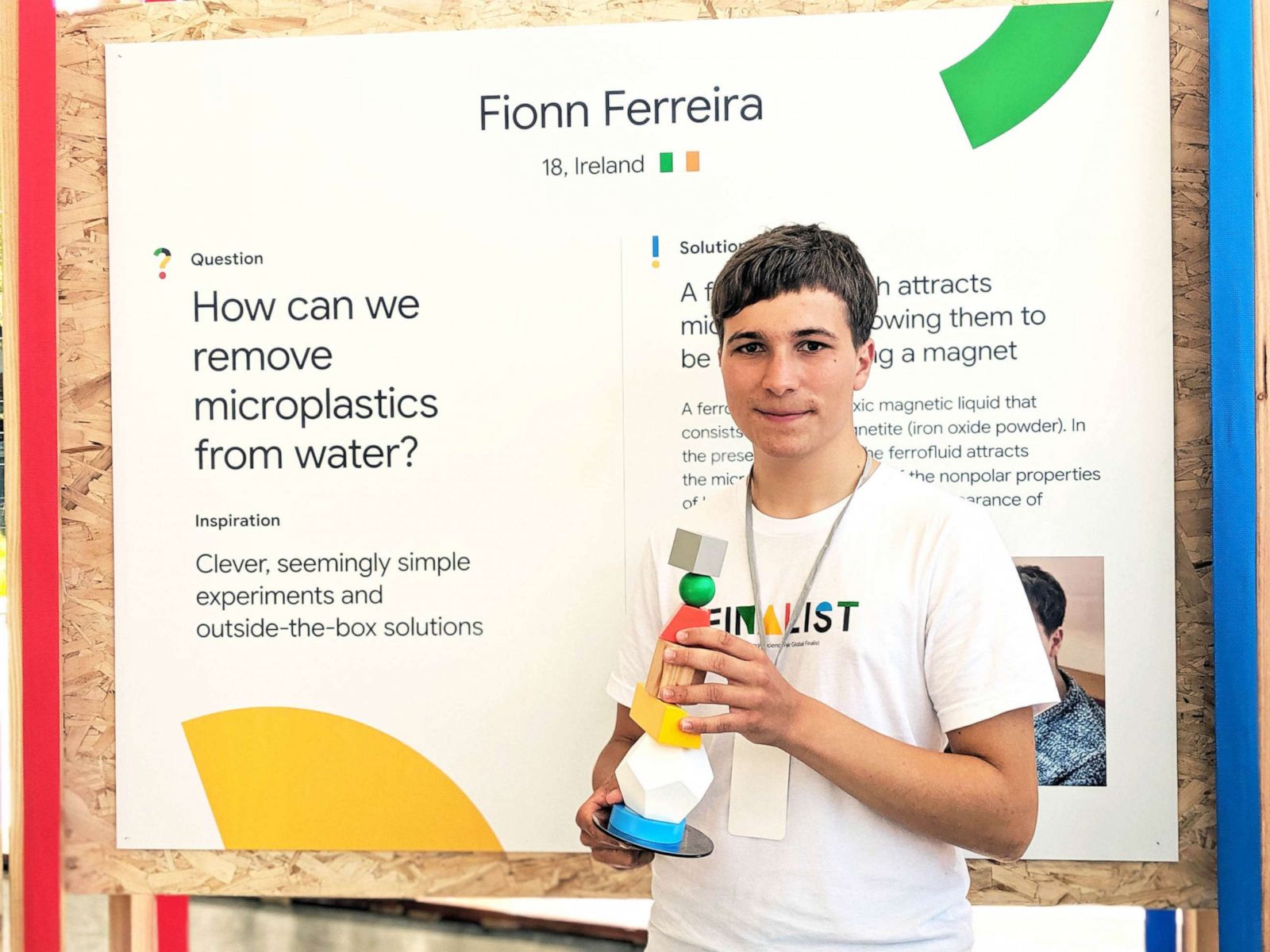 The 18-year-old was given a $50,000 prize money at an awards function at the Google international headquarters in Mountain View, California, this week.
His design examined a new method for extracting microplastics (plastic particles less than 5mm in diameter) from water.
Microplastics or microbeads are commonly found in shower gels, soaps, and facial scrubs to exfoliate the skin, as well as in toothpaste and abrasive cleaners.
When microplastics reach the ocean, fish and other marine life usually mistake the tiny plastic particles for food and, from there, the beads enter our food chain.
By combining magnets, magnetite powder, and oil, Ferreira managed to achieve substantial results in extracting microplastics from water.
"The method used was most effective on fibres obtained from a washing machine and least effective on polypropylene plastics," he explained.
Ferreira said that his project could "form the basis for an effective way of extracting microplastic from water," continuing: "The next step is to scale this up to an industrial scale."