The same as any other British, a UK police horse will not escape bed for work until he's got a cup of green tea.
The Merseyside Police Mounted Department in Liverpool, northwest of London, posted a photograph of the police horse called Jake with his tea before starting his day.
Scroll down for video
We have a new episode of #wintermorningwakeups featuring Jake. Jake refuses to get out of bed until he is brought a warm cup of @tetleyuk tea. Once he has drank this he is ready for the day. #StandTall #PHJake #NotStandingAtAll #BrewInBed #TeaTaster pic.twitter.com/iJXm32hlad

— Mer Pol Mounted (@MerPolMounted) November 20, 2019
"Jakes won't escape bed until he's attracted a hot cup of @tetleyuk tea," the device tweeted.
"After he's drank this he's prepared for the day."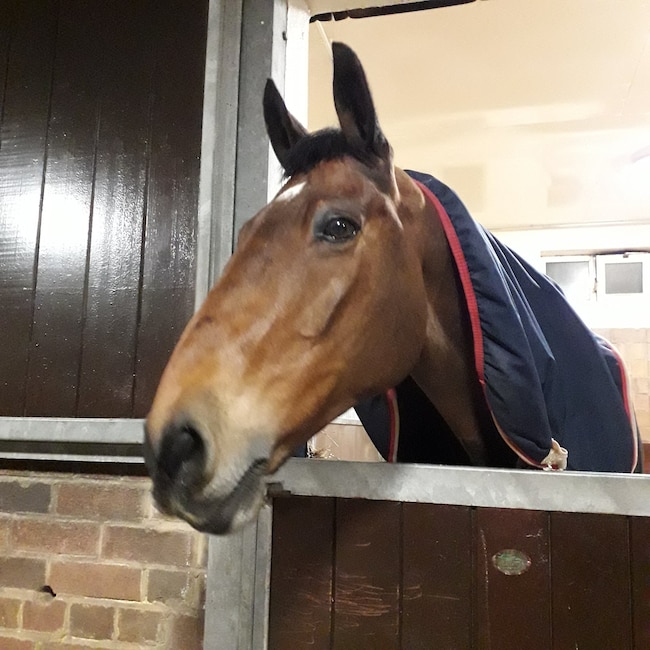 The hilarious video posted along with a tweet showing an extremely tired Jake taking sips of the tea, cooled down with skim milk and two teaspoons of sugar, while layin onto his pile of hay.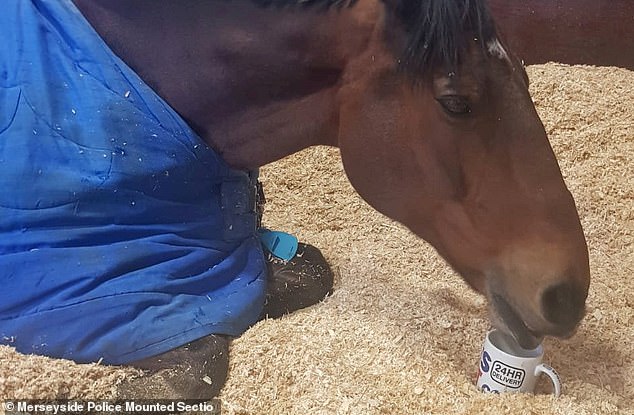 In an earlier tweet, the Merseyside Police Mounted Section Twitter account, which is showing the life of their own horses, posted a short video of a horse shocking himself awake.
In the video, a Police horse called Major woke up after passing gas in his sleep.
Scroll down for video
Major was enjoying a lovely sleep last night until……..his bottom woke him up! Listen carefully #StandTall #PHMajor #WhoeverSmeltItDealtIt pic.twitter.com/r4zRb9QvlS

— Mer Pol Mounted (@MerPolMounted) November 26, 2019
SHARE THIS POST ON FACEBOOK: