Creating beautiful and appealing additions to your home does not have have to cost you a fortune. Here are some simple ideas creating DIY candles that will add an unique touch to every home.
Colorful Candies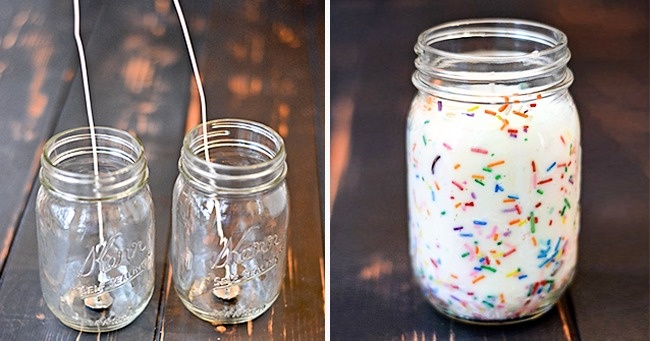 To create a fun and colorful looking candle, all you need is a wax,  jar, a wick, and sprinkles in different colors. For more details click here.
 Scent of Lavender
If levander is your favorite scent, you simply must try this east DIY candle. Add fresh lavender, as shown here, and enjoy a beutiful scented candle.
Unique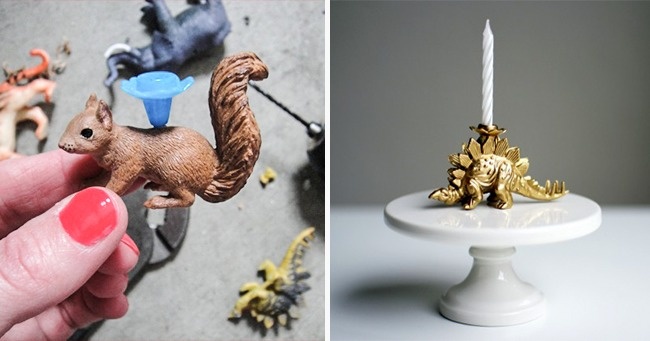 Using old plastic toy is a great way in creating unique looking candle holders. Check here how it's done.
Shells Pots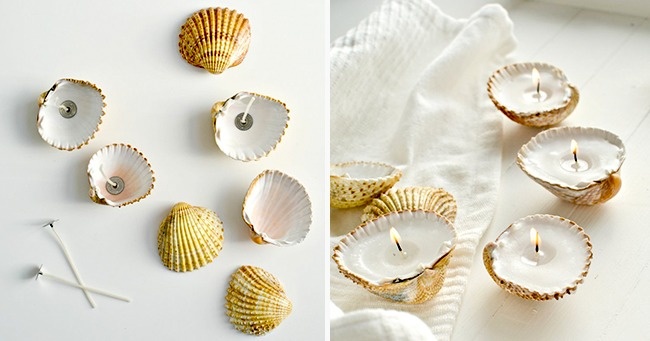 For great design element, use shells.  For more details, click here.
Funky shapes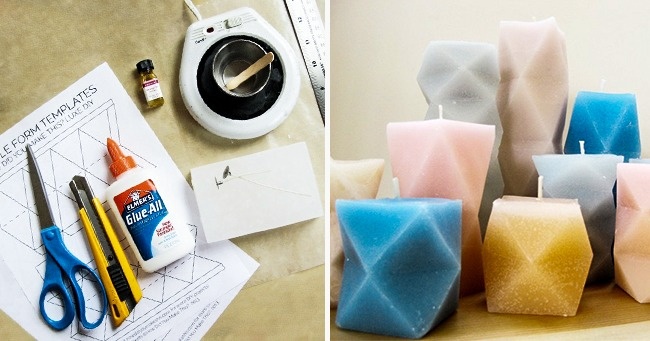 If you wanna explore a different shapes ideas,  click here.
Suriprise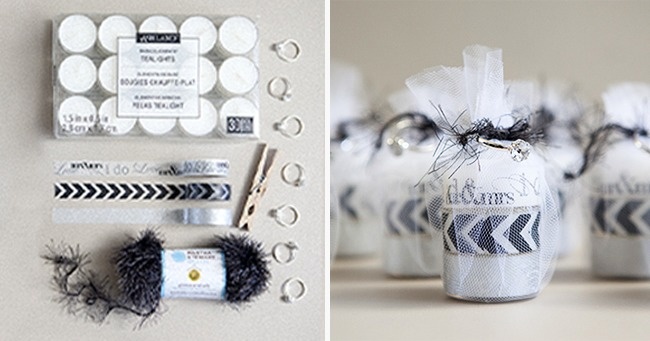 For creating an unique present for a family or friend,  take a look at this wonderful idea.
Wonderful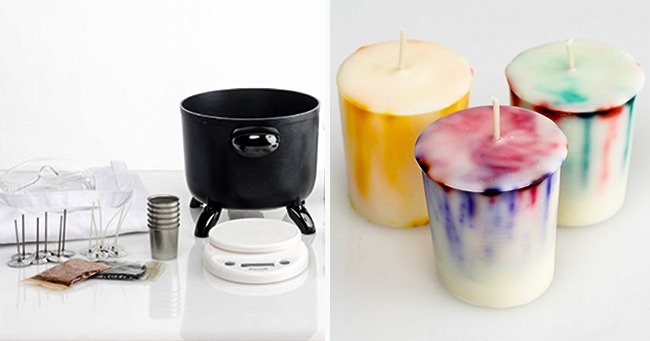 To create candle similir to those above, click here, you'll find some great tips on how to make it.
For the Coffee lovers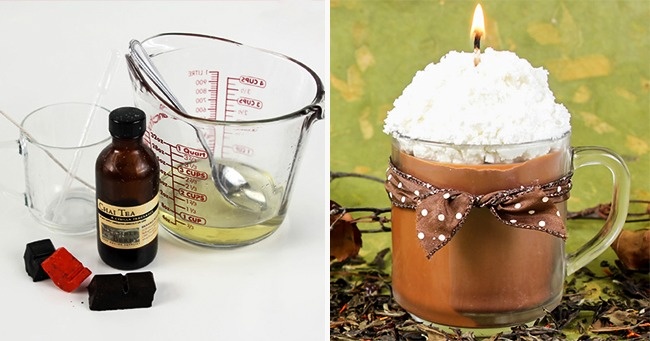 If you are a coffee lover like I am,  you need to check these great coffee candles ideas.
Glitteristic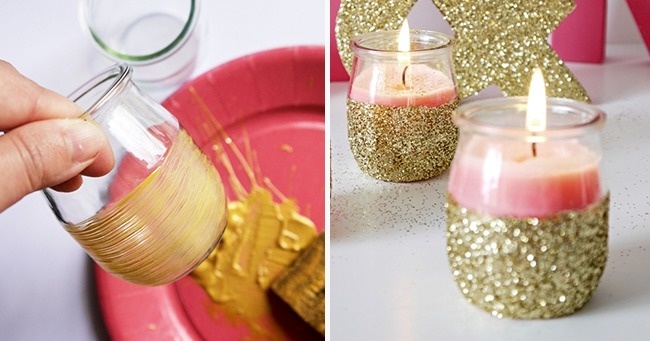 These gliter candles will be a great addittion to a kids room or a romantic dinner.
Hearty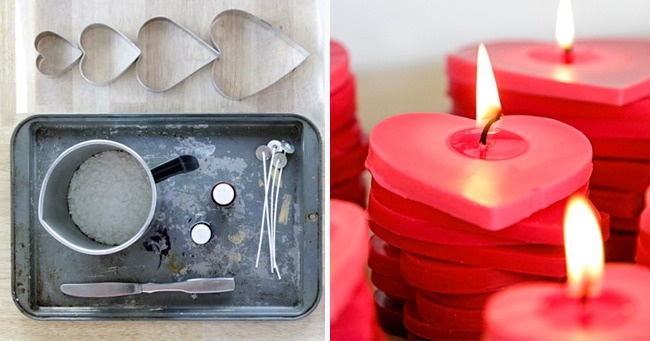 A beautiful St. Valentine's Day idea, super easy!
The colors of the rainbow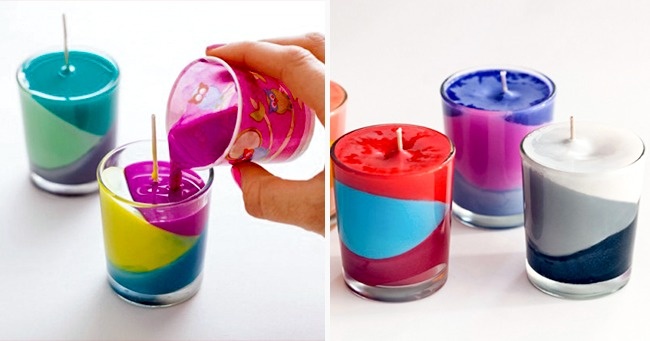 Both adults and children will like these colorful candles. They are also super easy to make.
English tea time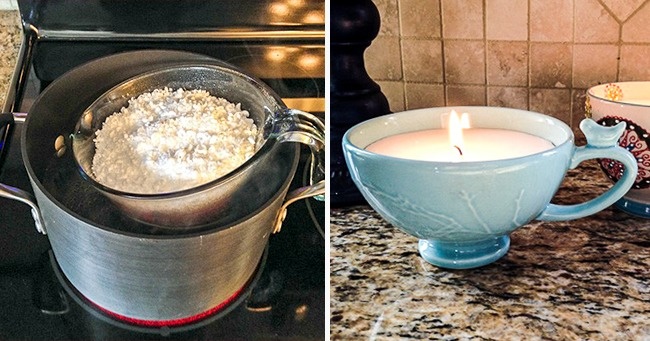 Us an old teacup to creat a wonderful looking candle. Check here to see how to creat this masterpiece.